Armand Van Helden reveals new collaboration with Komes 'Fried Chicken'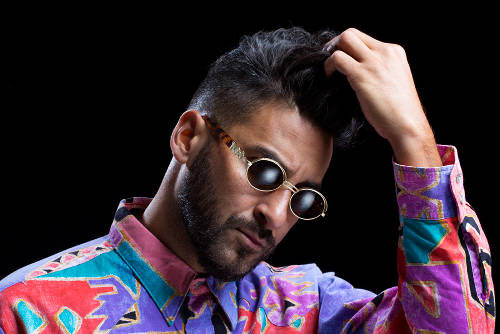 Armand Van Helden collaborates with Komes on new single 'Fried Chicken'

Listen on Youtube
Listen on Spotify
Out Now!
US house music legend Armand Van Helden and Australian DJ/producer Komes have prepared the ultimate 21-piece family feast into three minutes of fun-filled house vibes. Opening with a nostalgic horn break, a friendly narrative vocal is introduced before swiftly opening up into a swangin' house drop that's been lightly dusted with Armand Van Helden and Komes' secret blend of herbs and spices.
 
'Fried Chicken' is sizzling with an infectious flavour that hasn't been heard since 'Barbra Streisand'.

Grab yourself a refresher towel, cos this finger-lickin' anthem comes with all the trimmings.
***
US house music legend Armand Van Helden has worked with some of the biggest names in the business over his illustrious career (teaming up with A-Trak for Duck Sauce, remixing Tori Amos and going 'Bonkers' with Dizzee Rascal) and delivered some of the most memorable dance tracks over the past two decades ('U Don't Know Me', 'My My My').
 
Hailing from Australia, Komes is one of country's most in demand DJs and producers, having racked up multiple Australian Club Chart Top 5 spots and amassed over 20 million plays across his various releases. Komes was tapped to mix the #1 charting Ministry of Sound Australia's Clubbers Guide to Spring compilation.

Buy 'Fried Chicken' by Armand Van Helden & Komes here